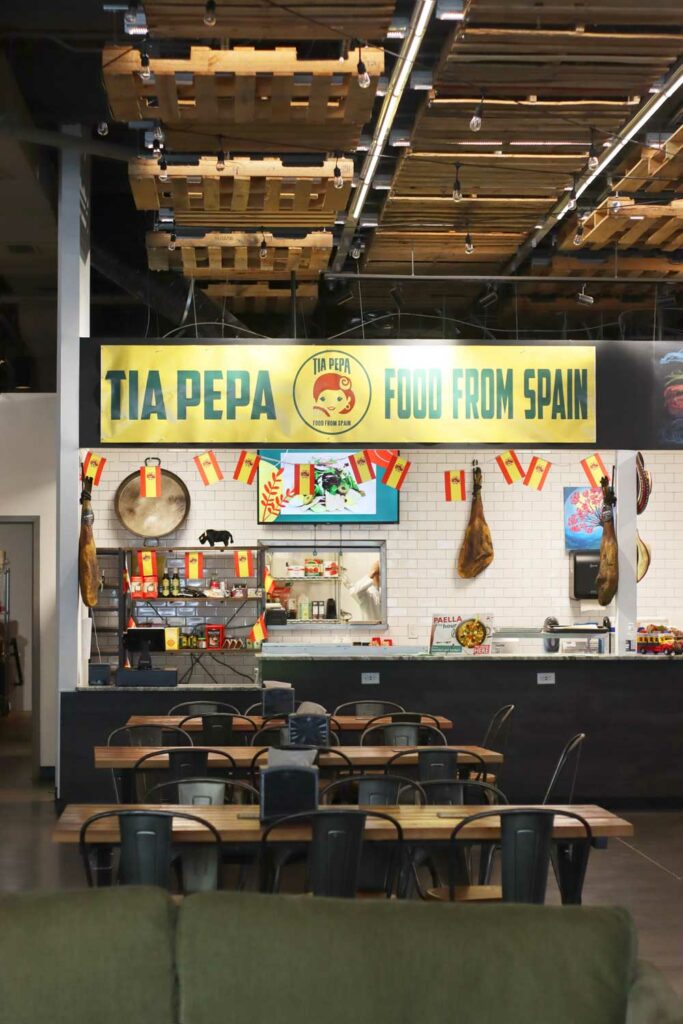 Tía Pepa Food From Spain
La Tia Pepa is a new experience by Grupo Lezama, the restaurateurs behind La Taberna Del Alabardero, the first Spanish restaurant to open its doors in DC 32 years ago, located a few steps away from the White House, in the heart of DC's Golden Triangle.
Paying homage to Spain's culture La Tia Pepa is a combined grab and go and corner shop, located in ChefScape Leesburg, a food hall with an amazing bar and weekly live performances that include Flamenco music and dance. Tia Pepa is also available for pick up and delivery. Shop and enjoy homemade products and Spanish classics, focusing on traditional and healthy options while embracing the culture that Spain is known for.
So ... ready to see the menu?